According to sections 18 and 19 of the Mental Healthcare Act, 2017, shelter homes and rehabilitation of patients are mandated for every district, to be run by the state government.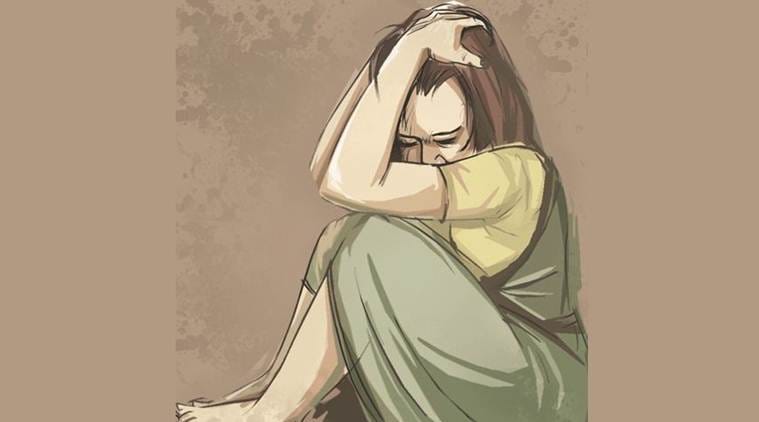 NGOs say there is usually no exit from mental healthcare system for a woman after treatment gets over.Savita Raj, 36, does not want to marry again. When she first showed symptoms of bipolar affective disorder 17 years ago, her husband abandoned her. She was barely 20, and pregnant. Her parents escorted her from Mumbai to Tamil Nadu, where they left her at a temple. Her son got lost in a crowded street on one of her trips back to Mumbai, though she cannot remember exactly how. In fact, Savita remembers little of her past life, not even recognising her native Marathi. But she has kept one resolve: "I don't want to marry again."
It has been 15 years now since Savita's bipolar disorder was controlled, but she remains with an institution for the mentally ill in Chennai. Lakshmi Narasimhan of with The Banyan, which works to rehabilitate patients of mental illnesses in Tamil Nadu, Kerala and now in Maharashtra, says Savita's is a painfully common story. "There is no exit from the mental healthcare system once a woman is treated."
In response to a query under the Right to Information Act, the Thane Mental Hospital says police picked up 324 mentally ill patients from public places and referred them to the Thane institution for treatment in 2016.Tellingly, 74 per cent of these, or 241, were women.
In 2000, The Banyan traced Savita's family to a slum in Wadala. "My mother was a vegetable vendor and could not look after me. She got me married. But my husband left me in three months," she says, in Tamil. In the years that followed, she travelled back to Mumbai, but her husband had remarried. "Her current status is normal psycho motor activity, groomed, hygienic, and maintains eye contact," says NGO worker Mala Bagvathi. When her treatment ended, Savita's parents were dead and her siblings were unwilling to accommodate her. She joined The Banyan, doing housekeeping work for Rs 2,000 a month. "This is my family now," she says.
Mental health workers cite scores of similar stories. Soni, 20, is admitted to the Thane Mental Hospital for treatment of bipolar disorder. She has been pregnant twice, but lost both children as infants. A rag-picker in Govandi's Bainganwadi slum, Soni did the same job until mental illness drove her to multiple suicide attempts. Picked up from a street by policemen, she was in the Beggars' Home in Chembur until NGO Koshish that was counselling her located her maternal aunt. Soni does not remember the father of her two dead children. She is under treatment, but her aunt is sceptical about her coming home. "I have children in my 100 square feet room. What will be the effect on them?" says relative Alam Ansari, who does not visit Soni in the hospital.
There are more chances of men getting accepted after returning home from hospitals for the mentally ill because they are often breadwinners. "But a family is scared to accept a woman back," says Mohd Tarique, director of Project Koshish. "In beggars' homes, 60 per cent of the destitute are mentally ill, and especially women," he adds.
In 2002, an unpublished report by the Tata Institute of Social Sciences (TISS) said 55 per cent of women in four mental hospitals (in Thane, Ratnagiri, Pune and Nagpur) remained long-term inmates for over five years because they had no social, psychological or financial support needed before they could be discharged. TISS did the survey for the government, but the follow-up action through policy interventions has been meagre.
Of the 1949 mentally ill women surveyed, 69 per cent were in the 19-45 years age group. They had lost their most youthful and productive years in hospital. At least 69 per cent of women inmates had families, and yet 18.2 per cent had remained in hospital for five years or more, while another 36.8 per cent had been there for over 10 years despite completing treatment. Of 299 surveyed mentally ill women who were divorced or separated, 55 per cent said their husbands left them after they were admitted to a mental hospital. Another 32 per cent were unmarried. Also, 61.7 per cent of the women in the four state-run mental hospitals suffered from other health problems, mainly gynaecological issues.
The findings showed pointed, harsh discrimination against women with mental health problems, but little came of it. "The report was prepared in 2002 but nothing has changed in 15 years," says TISS professor Shubhada Maitra, author of the study. The report made important recommendations on women's hostels and residential institutions for women discharged from hospitals, called for micro-credit programmes and vocational training for such women, and for increased collaboration with NGOs to empower mentally ill women.
Following the report, the state government installed mirrors and lockers in mental hospitals, started vocational training programmes, but rehabilitation remains a pipe dream. "Funding is a huge problem," says a senior officer at the Directorate of Health Services. In 2016-17, Maharashtra's budget for mental health was 1.5 per cent of the total public health budget. Of the Rs 121.7 crore released for mental health, expenditure was Rs 97.3 crore, or 80 per cent. In 2017-18, the budget has been cut down to Rs 112.5 crore. The National Mental Health Programme functions in only 16 of the state's 36 districts.
In 2011, TISS started NGO Tarasha to spend Rs 800 per women per month for psycho-social counselling, livelihood, to place them in a working women's hostel and help them find a job. "When a patient comes out of hospital, she does not even have a name. They say 'Sumitra Not Known' (for example), meaning the hospital named them and the family was not traced," says Professor Maitra. In five years, 15 women from the Thane Mental Hospital were reintegrated with society, skill trained and placed in companies in the hospitality, retail, printing technology and housekeeping sectors. The NGO keeps in regular touch with the women, for medical examinations. Though they want to expand it to include more mental hospitals, a fund crunch since 2015 has hampered the programme, says Maitra.
According to sections 18 and 19 of the Mental Healthcare Act, 2017, shelter homes and rehabilitation of patients are mandated for every district, to be run by the state government. Sections 30 and 31 deal with sensitisation of the police, who usually are the first point of contact. But Maharashtra is yet to take up implementation. "But what we also need is empathy towards these people. They are not mad, they just suffer from an illness," says Professor S Parasuraman, Director, TISS.
Source: IndianExpress